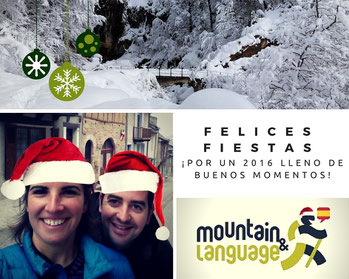 With this post we would like to wish you 'Merry Christmas and a Happy New Year' or, in Spanish, "Feliz Navidad y próspero año nuevo".
We also say:
- Felices fiestas
- Feliz año nuevo
- Feliz 2016
- Feliz Nochebuena
- Feliz entrada y salida del año
And these are the most important days during Christmas:
24 de diciembre – Nochebuena (Christmas Eve) – Tradicionalmente las familias se reúnen para cenar. Esa noche viene Papá Noel (Santa Claus) :-)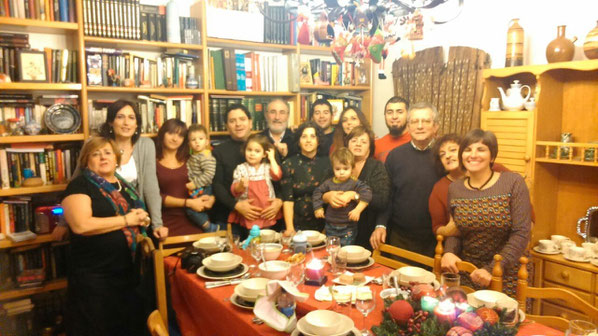 25 de diciembre - Día de Navidad (Christmas day) – También es tradicional reunirse para la comida.
28 de diciembre – Los Santos Inocentes (Holy Innocent´s day) – La gente suele hacer bromas (jokes) a otras personas.
31 de diciembre – Nochevieja (New Year's Eve) – En España, unos segundos antes de las 00:00 comemos 12 uvas (grapes) para celebrar la llegada del nuevo año.
Esta es la típica familia española comiendo uvas:
01 de enero – Año Nuevo (New Year) – Este día mucha gente suele tener resaca (hangover) ;-)
05 de enero – Día de la cabalgata de los Reyes Magos (The Three king´s Day Parade) ¿Conocéis a Melchor, Gaspar y Baltasar? Son los Tres Reyes Magos que traen regalos la noche del 5 de enero.
06 de enero – Día de Reyes (Three king´s Day). Este día recibimos los regalos que nos han traído los Reyes Magos. ¡Si nos portamos mal nos pueden traer carbón! (coal)
Y vosotros ¿Cómo celebráis la Navidad?