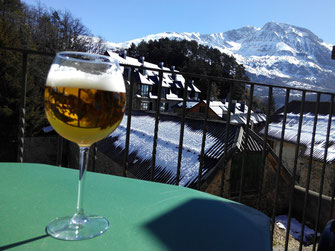 ¿Os gustan las cervezas artesanas? Hoy queremos practicar vocabulario en español sobre la cerveza y conocer dos cervezas artesanas del Pirineo.
Do you like artisanal beers? Today we want to practise Spanish vocabulary about "beer" and to know two microbreweries in the Pyrenees.
Vocabulario/Vocabulary
Cervecería ___________Brewery
Cerveza______________Beer
Elaborar / Fabricar _____To make / To produce
Trigo ________________Wheat
Malta________________Malt
Lúpulo_______________Hop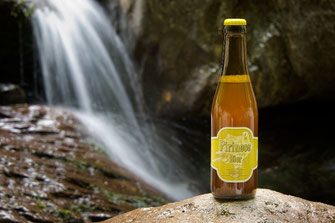 La Cerveza Artesana "Pirineos Bier",es una pequeña cervecería ubicada en el Pirineo de Huesca, en el valle de Hecho. Elaboran sus cervezas desde 2011 y tienen 5 variedades: Blond Ale, Pale Ale, negra, de trigo y RED.  La calidad del agua del Pirineo con el que elaboran las cervezas es uno de los valores fundamentales para ofrecer una bebida  única y distinta.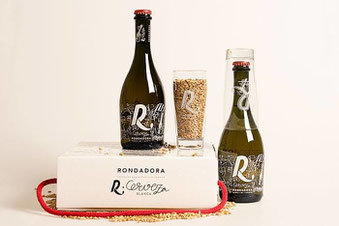 La Cerveza Artesana Rondadora se fabrica en el Sobrarbe, cerca del Parque Nacional de Ordesa y Monte Perdido. Elaboran una cerveza: Rondadora Blanca con cuatro maltas: TRIGO, PILS, PALE ALE Y CARAPILS, y cuatro lúpulos: CITRA, AMARILLO, CASCADE Y SORACHI ACE. De estilo cercano a las blanches belgas, es elaborada en lotes de 800 litros, es una cerveza fresca y frutal.  
3 palabras importantes para pedir una cerveza
3 important words to ask for a beer
Un quinto___1/5-litre bottle of beer

Un tercio____1/3-litre bottle of beer

Una caña____ small draft beer